Mordvin's. These are West-Asian people of Caucasian ancestry, who live in the South Ural mountains zones of what is now Russia and Ukraine. They are related to the Finns and Estonians. In the past they were part of the Mongol horde, though probably not voluntarily. They are sometimes called "Finn's of the Steppe".
https://en.wikipedia.org/wiki/Mordvins
Many of them were also enslaved by the Mongols and the Ottomans, for centuries. They were pagan until the 16th Century when they began to be converted to Christian Orthodoxy by the Russians. But they still apparently had a lot of pagans in the 19th Century, their gods were named Paas and Shkai.
Looking at their costumes gives you a little insight into maybe what the Scythians might have actually looked like.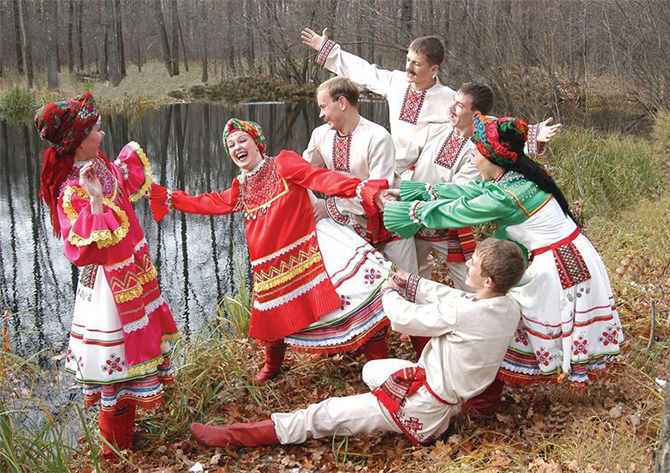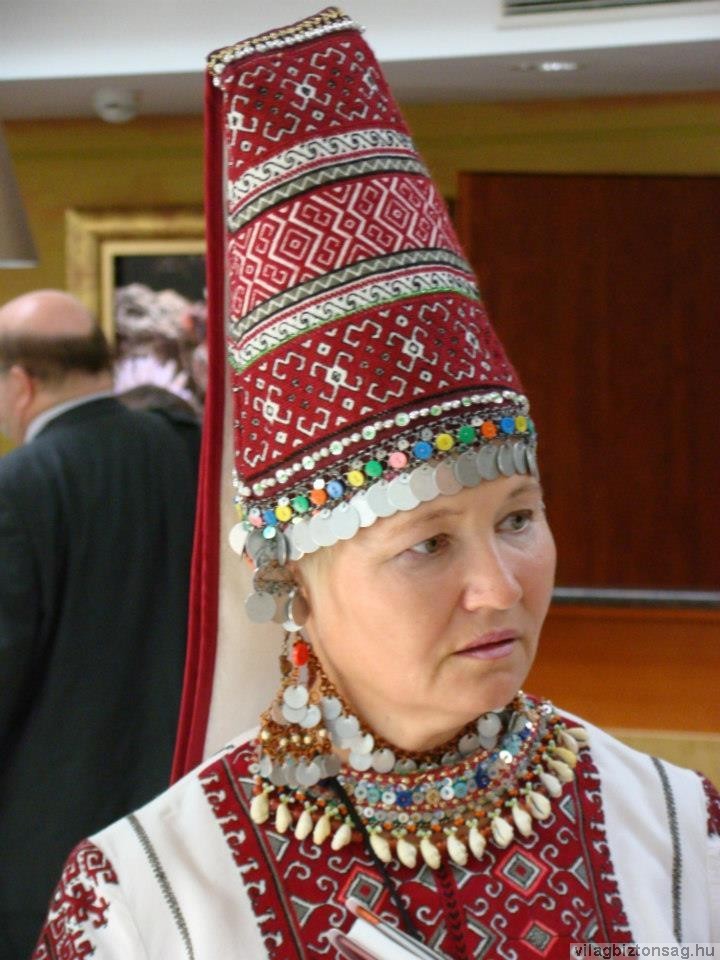 Not surprisingly they seem happier today than they did in the 19th Century when the Ottomans etc. were still preying upon them
Like the Kurds, Czechs and some other ethnic groups, they typically had strong women military leaders, a legacy perhaps of their late pagan culture. One example of a female Mordvin rebel leader (ataman) was this woman named Alyona, who was killed by the Russians in the 17th Century.
https://en.wikipedia.org/wiki/Alyona