Swords since the Iron Age:
Early Iron Age

Iron swords really small, dagger-like. Smaller and less sophisticated than earlier bronze weapons. The longest iron swords are close to two feet. Metal is iron or 'steely iron'.
Late Iron Age / Classical
[SPOILER=Exquisite Barta replica]
[/SPOILER]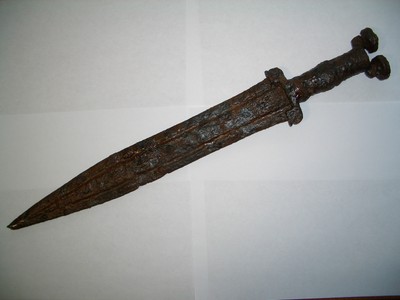 [SPOILER=Celtic swords - wide variety of patterns and sizes]
[/SPOILER]
Swords, short-swords, daggers, fighting knives all popular. The longest swords are close to three feet. Some are steel though not tempered, others are pattern welded or steely iron. Shorter (under three feet) swords are usually pointier. Some very complex. Organic pommels and hilt features, very little hand protection. Usually pretty stiff blades but some flexible. Many swords are small and delicate.
The shorter swords (2' - 2.5') are more popular but the longer spatha type (3') swords are gaining use as metallurgy improves in certain areas.
Migration Era
[SPOILER=Migration ring hilts]
[/SPOILER]
[SPOILER=Sword]
[/SPOILER]
Spatha type swords around 3' are increasingly dominant. Better metallurgy, more steel, still relatively stiff (usually), mostly organic pommel components and some metal (mostly brass etc.), not much hand protection but incredibly beautiful. Lots of pattern welding (probably the heyday of pattern welding. Single edge saxes and similar are also popular
Late Migration / Viking Era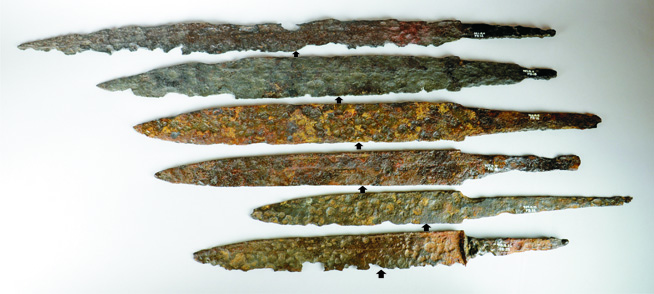 [SPOILER=Frankish sword (Viking context)]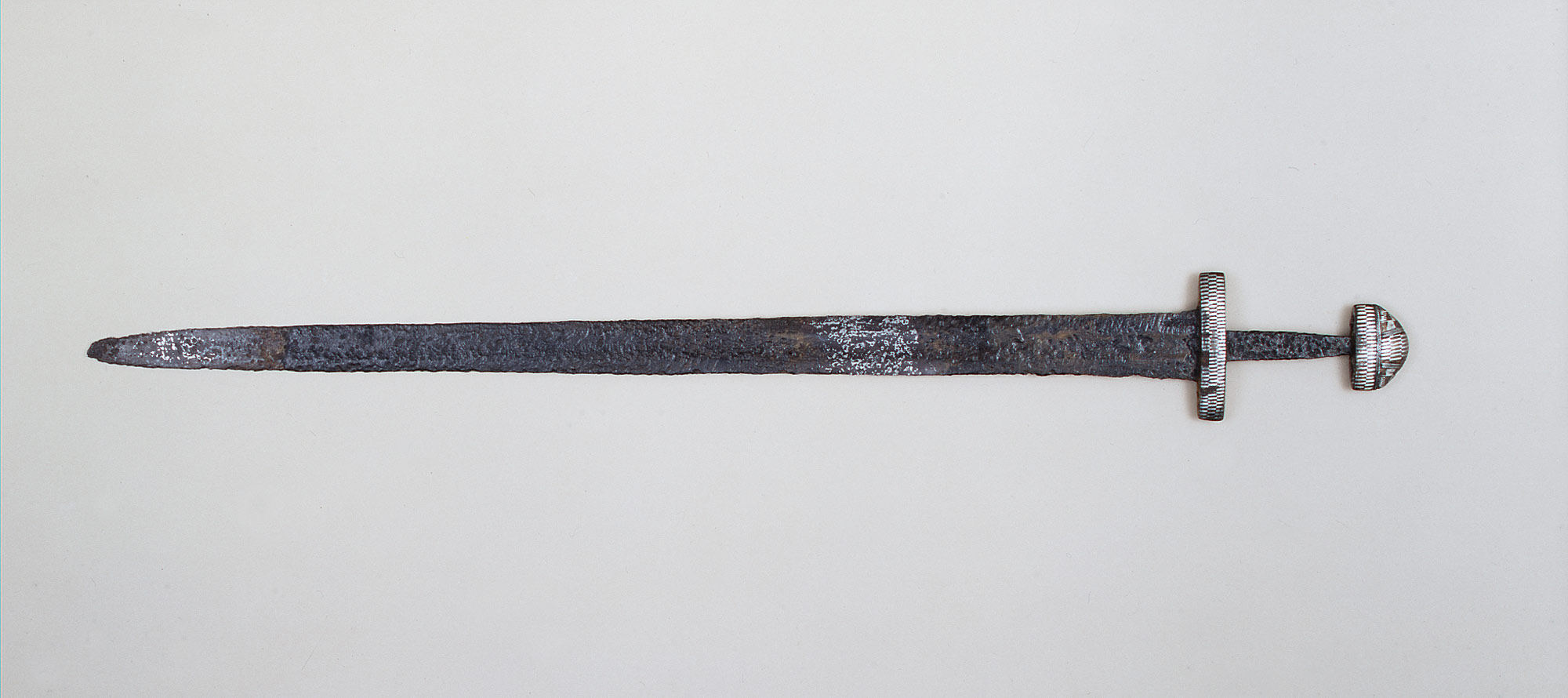 [/SPOILER]
Flexible swords about 3' long with good steel construction, wide fuller, iron pommel and some minimal hand protection in the form of small quillions. Some, Ulberht etc., made with imported wootz steel from India. Most of these seem to be cutting swords but can easily also thrust into soft tissue. Swords still mainly meant for use with a shield.
early High Medieval
Older Frankish style flexible swords with larger cross / quillions (better for parrying), but also stiff swords good for thrusting even into hard medium like bone. Better metallurgy. These are good for parrying and can be used to fight without a shield.
early Late Medieval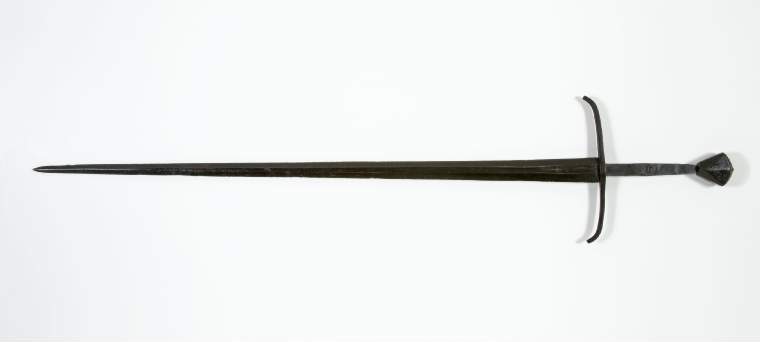 Very good 'arming' swords. Hand and a half weapons. Early complex hilt elements. Good steel (usually) and sophisticated metallurgy and design ('sacred geometry', complex forge welding and so on)
Late Medieval


[SPOILER="Sideswords"]
[/SPOILER]
[SPOILER=Nice longsword]
[/SPOILER]
Complex hilts, cut-thrust swords, sophisticated longswords, early proto-rapiers (spada da lato, espada ropera), big two handed swords montante etc., early sabers
early Early Modern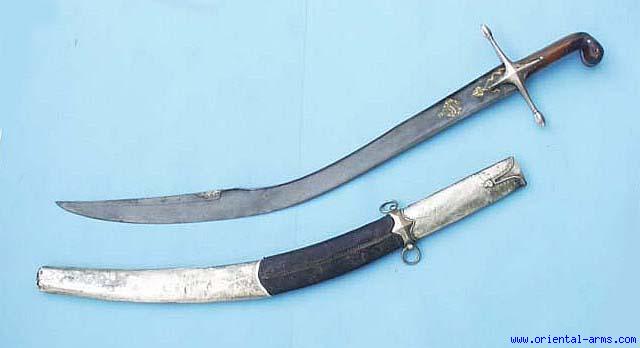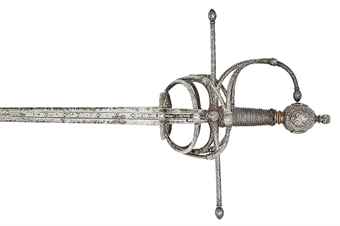 Very big two handed swords, true rapiers, complex hilted longswords and similar cousins (swiss saber etc.), backswords, parrying daggers, more sabers
Early Modern to Victorian
[SPOILER=Smallsword]
[/SPOILER]
Generally declining quality, though some very nice masterpieces are still made for the wealthy. Rapiers giving way to smallswords. The unfortunate 'spadroon' make it's appearance, does little of any value. Sabers, backswords continue in wide use mainly for military (especially cavalry). Most of these are basically more crude, cheaply made versions or imitations of the types invented earlier in the 16th Century and before.. some aren't even sharp.
.