this guy was Oswolt Krel, a merchant in the "Grand Ravensburg Brotherhood" (
Die grosse Ravensburger Gesellschaft
) who traded all over Europe in the 15th Century. Merchants at this time would personally travel with trading convoys and caravans, and routinely had to fight robber knights, bandits, mongol raiders and even wild animals that threatened them on the road. His family crest included two versions of the "Wildman", I think this is because one of their trade routes went through an area supposedly infested by the Wildman. Aka bigfoot.
The excellent painting is by Albrecht Durer, 1499.
Bigfoot (or the Wildman or Woodwose as they called him then) was a very popular artistic subject in the middle ages.
Here he is fighting a knight in a painting by Hans Burgkmair
and again, not sure who the artist is on tihs one
He was pretty much bigfoot except he was depicted as using weapons (typically a primitive wooden club), and sometimes shields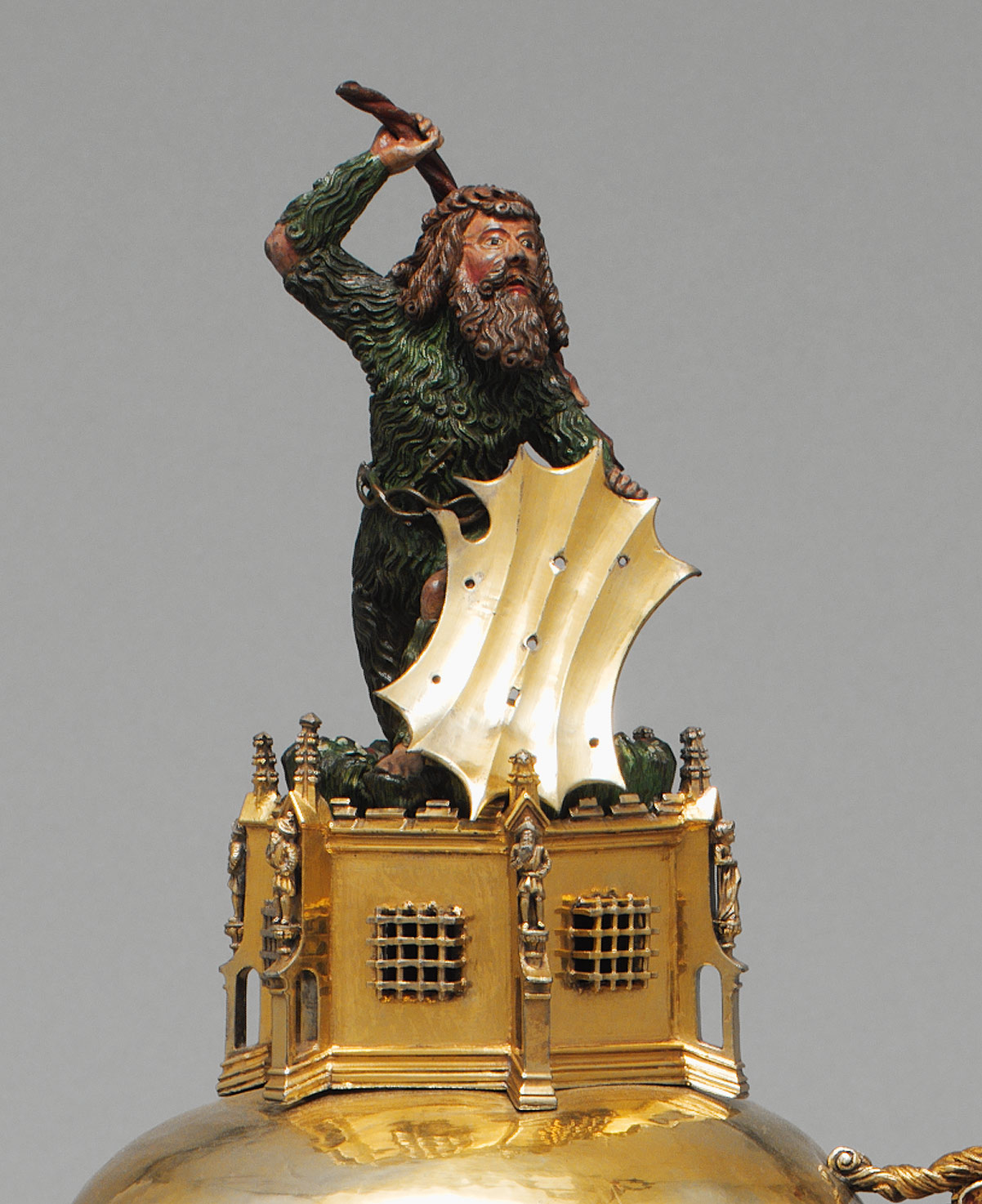 The picture is a hidden 'easter egg' on
this 16th Century map of Silesia
. You can see the image in the upper right corner about an inch below where it says Bohemia. You can also find the towns 'Monsterburg' and 'Frankenstein' on the map, they are actual towns in Silesia (though they have different names today).
This guy
Krakonos is a specific local variation of the Wildman, called Krakonos by the Czechs, and Rubezahl by the Germans
. But the miners in the mountains where he lives, named after him (
the Giant mountains
) say it's better to call him "Herr Johann" (Mr. John). They still leave little presents for him to this day, out of superstition. There are at least two secret groves to him.
That mountain range was uninhabited until the 14th Century when new chemistry (alchemy) techniques made mining much more lucrative (because it became possible to get silver and copper out of ore instead of just pure veins). Early prospectors and explorers of the range had all kinds of stories about Krakonos.
An 18th Century German poet described Krakonos this way:
"...Rübezahl, you should know, has the nature of a powerful genius: capricious, impetuous, peculiar, rascally, crude, immodest, haughty, vain, fickle, today your warmest friend, tomorrow alien and cold; ...roguish and respectable, stubborn and flexible..."